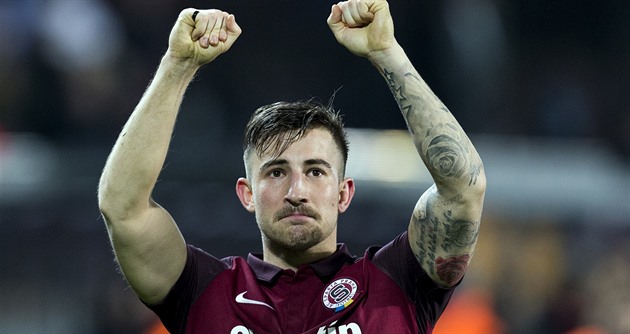 The Cypriot sun, which the Spartans warmed up after arriving at the European League Championship on APOEL Nikosia, returned a smile to his face.
"That I did not have a month ago? We can not uncover all the cards, everyone would know immediately what is going to happen and nobody would be surprised, "said a midfielder of the age of twenty-one.
In the game, he jumped unexpectedly early, his optimistic reports returning to the pitch During the winter preparations in the opening match of the European play-off against Thun in August, he won only three matches in the domestic competition and two matches of the 3rd Champions League Champions against CSKA Moscow.
He has not been playing for more than three months, and he has been on the 26th of November in a Cup against Tripoli.With a very good performance, he contributed to a 1-0 victory that Sparta secured to advance to the early retirement phase.
He was missing in the following league matches with Brno (2: 1) and Ostrava (1: 0). The fourth match after the injury will take place on Thursday in Nicosia.
"I'm looking forward to a lot, I have not done much and every injury game is good for me. That's a cup, that's better. "
Sparta is still the first place. She would have to win in Cyprus and lead Schalke to lose in Tripoli.
"Getting the first place would be a reward for us. We did not just play it, we should not take it that way, "said Vacha.
" It is also a coefficient, we will try to contribute to Czech football.And playing the last fall match is warm. "
His teammates in the autumn have joined almost thirty matches, he has only nine. Would he want to play on? Does he regret that the autumn ends? "I'd have to play it myself," he joked.
"But seriously, I do not think it's over. I'm glad I did a few matches after the surgery, but nothing should be exaggerated. I've been training hard for the last two months to come back. And I also need to relax. "
The Spartaks will start their holiday after Friday's return from Cyprus.On Monday, however, they will all watch out for the spring elimination phase.
"I'm bumped into United, otherwise it can not come true," Vacha mentioned the possibility of a duel with the famous Manchester. "When I saw Tuesday night that they looked from the Champions League, I just wished to get them."
For Manchester to be one of their potential rivals, the Spartans must end up in a group of others. >