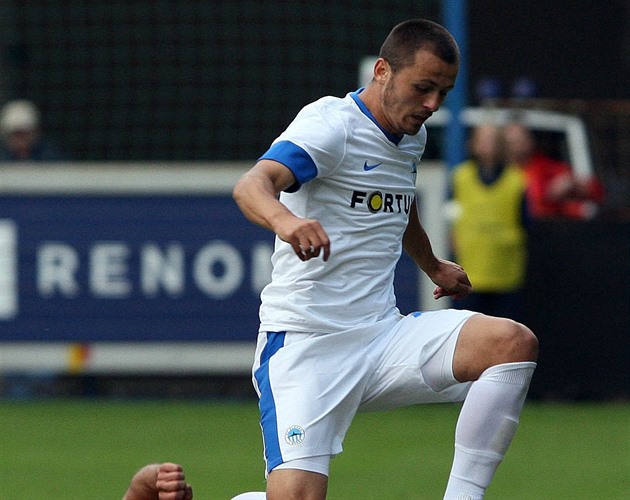 "On Saturday, he joined us and talks about the treaty," said Liberec coach Jindřich Trpišovský. Bosancic spent three and a half years in Liberec and was one of the team's support, with whom he won a master's title in 2012. At the beginning of 2013, he left the Slovan and tried exotic engagement in Korea, China and last time in Thailand.
Miloš Bosančič could have become the biggest winter strengthening of the Liberec team, which was abandoned in the winter by a number of footballers. According to Trpišovský coach, there is currently no other player on the way to the team. "We have selected players, negotiations are taking place, but in real time no one will come," said Liberec coach.
The Jihlava leadership confirmed that the team from Nisa was interested in some of its midfielders during the summer.Now the most speculation is about the possible arrival of Peter Šulka, with whom he does not already count in Jihlava.
After returning from the fitness center in Cyprus, Liberal returned to the rough Czech winter and joined the Tipsport League yesterday. They did not succeed at all, on artificial grass in Mladá Boleslav they lost with Boleslav team 1: 4. The honor of the Slovan scored a beautiful Karafiat shot at the 66th minute.
"Three days ago we were warm on the natural grass, now we are an artist in the winter, but we have to adapt. In February this will not be much better in the league, "said coach Jindřich Trpišovský.
"Boleslav was faster and more dynamic, we had a problem with communication and space because we have been training mainly on a small playground. But we have a lot to work on.Especially in defense, "he added.
He took 15 players, including two juniors, to Boleslav, due to a slight health problem, he had to go without Pokorny and Latka, Vosha's midfielder and striker Barroso. Jablonec had to play in the snow
When Jablonce footballers arrived in Nymburk for a preliminary match against the Zápů, they were waiting for an unpleasant surprise: frozen terrain with a few centimeters of unbound snow.
"If we knew the terrain will be so untried, we'd rather play it in Jablonec. It was dangerous and we are glad that no one was hurt.The local organizers did not pay much attention to this, "Zdeněk Klucký, a junior coach, was upset.
His supporters lost the first half with their third opponent 0: 1, but after turning sides they turned the final 2: 1 to Jablonec and Houser Mehanovic.